How To Share Your WIFI Password With Friends Without Telling Them
Have you ever been in a situation where somebody gave you their wifi password but didn't tell you what the password is. Meanwhile you want to still connect it to your other device? Or you were connected to wifi on your device and you later got a new one but don't know the wifi password to connect your new phone to it?
Well, In this article, I will solve that particular issue by sharing with you this method on how you can know and share the wifi password your phone is connected to.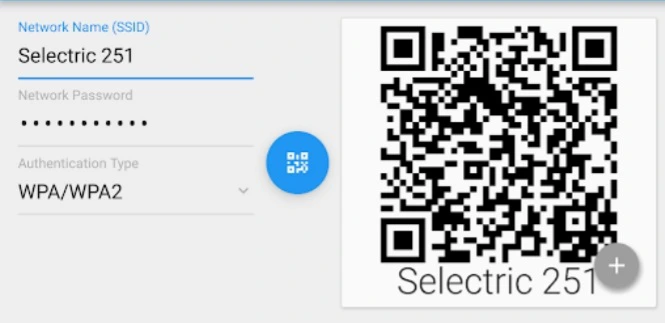 Note: Before you can be able to share the wifi password your phone as to be an android 10 unless this process won't work
1)The first thing you need to do, is to go to your phone settings
2) Tap on the wifi menu, you are going to different wifi available in your area
3) Tap on the wifi your phone already does the password to
4) After connecting to the wifi you are going to see a setting mean, click on it.
5) After clicking it, you are meant to see details of the wifi your phone is connected to.
6) Underneath the detail you will see a QR code and another place that shows forget, click on it on the QR code.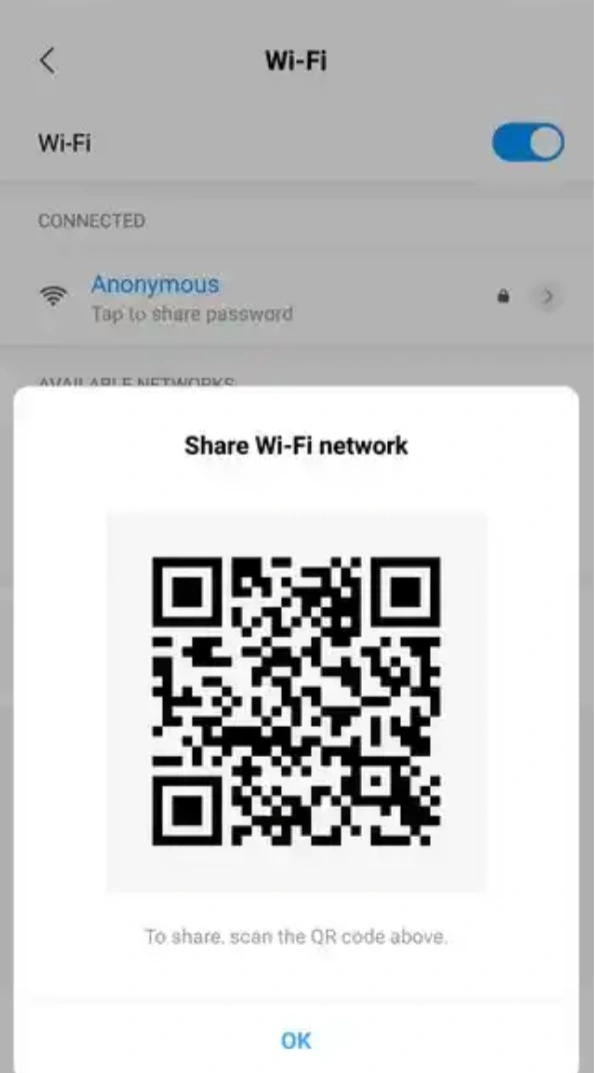 7) After clicking on it, you will see a bar code that shows the name of the wifi your phone is connected to, and underneath the code, you see some written words that say " Scan this QR code on another device to connect the wifi without any password.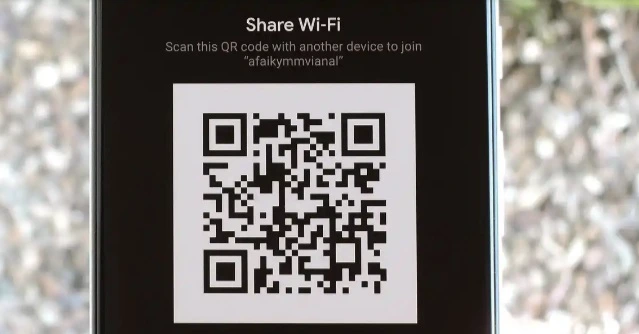 To know the password of the wifi you will have to download any QR code scanner to find out or you can also use the opera mini QR code scanner or your phone browser.
5G Officially Introduced in India by PM Narendra Modi
Prime Minister Narendra Modi has officially introduced 5G in India at the ongoing Indian Mobile Congress aka IMC 2022 event today. It's the first day of the event and will last until October 4. The official announcement comes after the recent conclusion of the 5G spectrum auctions in the country, where Jio took the most spectrum.
5G Rolling out Pan-India by 2023
5G in India will be introduced in select metropolitan cities initially, including Delhi, Mumbai, and Kolkata. It is expected to reach pan-India by 2023. Jio's Mukesh Ambani has confirmed that 5G will be available in every "taluka" by December 2023. It will begin rolling out for the metros post Diwali, which means at the end of this month.
Ambani, at the IMC 2022 event, has also claimed that India will have the most affordable 5G rates. Narendra Modi also had a demo of Jio's True 5G devices
As for Airtel, the telecom operator has already confirmed that Airtel 5G will start rolling out by this month too. It is expected to introduce 5G in 8 cities and shall launch in most major cities by March 2023. The pan-India rollout of Airtel 5G should happen by 2024. Airtel has already confirmed that there's no need for a dedicated 5G SIM to avail of the services. We expect a similar thing for other telcos too.
For those who don't know, the 5G network is expected to be a lot faster than 4G and could support download speeds of up to 20GBps. This is said to download a 1GB file in less than a second. To understand 5G better, you can check out our in-depth article on 'What is 5G?' It is said to transform AI, IoT, Blockchain, and more. It will also be handy for connected vehicles, e-health, and more.
To recall, during the auction, Jio got a 26,772 MHz spectrum, Bharti Airtel acquired a 19,867 MHz spectrum, and Vi got a 2,668 MHz spectrum.
We will keep you posted on all details related to the 5G rollout in India. Until then, do check out our articles on 5G bands in India, how to check them, and more to keep yourself prepared for 5G!
Twitter Banks High on Videos with TikTok-like Video Viewer
Twitter has decided to go the TikTok route to showcase videos in a full-screen format, which can soon become a standard way of consuming videos. The Twitter feed will now go full-screen for videos. Here are the details.
Twitter Wants to Focus on 'Immersive' Viewing
Twitter's new media viewer is believed to provide an immersive experience and will enter the full-screen mode when showing a video. Once a video is clicked, it will appear in full-screen mode and you will be still able to like, comment, and share. The option to retweet will also be available.
Plus, to further make the video feed similar to TikTok, Instagram Reels, and even YouTube Shorts, you will now get the Scroll Up gesture to continue watching more videos in the same format, thus, allowing you to explore more content.
There will be an option to exit the full-screen mode and go back to the original feed by tapping the back-arrow option. This new change will be initially available for iOS users and is said to eventually reach Android users.
While this new change is a way for Twitter to keep up with the trend and give users what's in demand, it might attract some negative feedback from some of them too. If you don't know, Instagram began testing the full-screen mode for its entire feed, which had to be rolled back post some backlash. It remains to be seen how this new change on Twitter is received by people.
In addition to this, Twitter has introduced a new video carousel in the Explore section for you to easily explore more, popular videos, besides tweets and trends. This feature is available in select countries on both Android and iOS.
So, what do you think about the new change to videos on Twitter? Let us know your thoughts in the comments below.
Fitbit Sense 2, Versa 4, and Inspire 3 Wearables Launched in India
Fitbit has launched three new wearables: the Sense 2, the Vers 4, and the Inspire 3 in India. All smartwatches are claimed to be thinner and come with various health features, Fitbit app integration, and more. Have a look at the details.
Fitbit Inspire 3: Specs and Features
The Fitbit Inspire 3 is a new fitness tracker, which comes with a color display. There's the ability to monitor the resting heart rate, SpO2, and stress levels. You can also measure your skin temperature and track your menstruation.
The tracker allows for the call, message, and app notification. Plus, if you have been sitting for a while, it will remind you to move. There's support for the Smart Wake feature to wake you up during the optimal sleep stage, along with the ability to track sleep. It also supports calorie, step, and distance tracking.
Additionally, the Fitbit Inspire 3 has a 10-day battery life, water resistance support, and gets accessories and clock faces. It comes in Midnight Zen/Black, Lilac Bliss/Black, and Morning Glow/Black colors.
Fitbit Versa 4: Specs and Features
The Fitbit Versa 4 smartwatch has a square dial and a color touch screen with the AOD feature. It comes with various health features like a heart rate sensor, a blood-oxygen sensor, a sleep tracker, a period tracker, a skin temperature monitor, and a stress monitor.
It has support for 40+ exercise modes, inbuilt GPS, Google Maps support, and is swim-proof. You will be able to track the calories, steps, and distance. There's Alexa support, a 6-day battery life with fast charging, Active Zone Minutes, and compatibility with tablets too. Bluetooth Calling is expected to be introduced soon.
The Fitbit Versa 4 comes in Black/Graphite, Blue/Platinum, Pink Sand/Copper Rose, and Beet Juice/Copper Rose colorways.
Fitbit Sense 2: Specs and Features
The Fitbit Sense 2 is the high-end variant of the lot and comes with various health features like a heart rate sensor, a SpO2 monitor, a stress monitor, and a sleep tracker. Apart from the usual health and fitness features, there's support for an ECG app to detect signs of atrial fibrillation and a PPG algorithm.
It also supports a skin temperature, Body Response sensor for all-day stress management, and comes with more than 6 days of battery life. There's support for Alexa, water resistance, Bluetooth Calling (coming soon), Google Maps, and much more.
The Fitbit Sense 2 comes in Shadow Grey/Graphite, Lunar White/Platinum, and Blue Mist/Soft Gold color options.
Price and Availability
The Fitbit Inspire 3 is priced at Rs 8,999, the Fitbit Versa 2 retails at Rs 20,999, and the Fitbit Sense 2 comes with a price tag of Rs 24,999.
The wearables are now available to buy on select offline and online platforms. All of them come with 6 months of Fitbit Premium subscription.